JANE WINESTORE
Signage and placemaking project
A typographic signage and placemaking project for Jané Winestore Expo-Licor, a liquor store in Barcelona. A favourite place that urgently needed to assert its presence on a strip mall. The modern lattice covered an old façade while becoming an unmistakable landmark.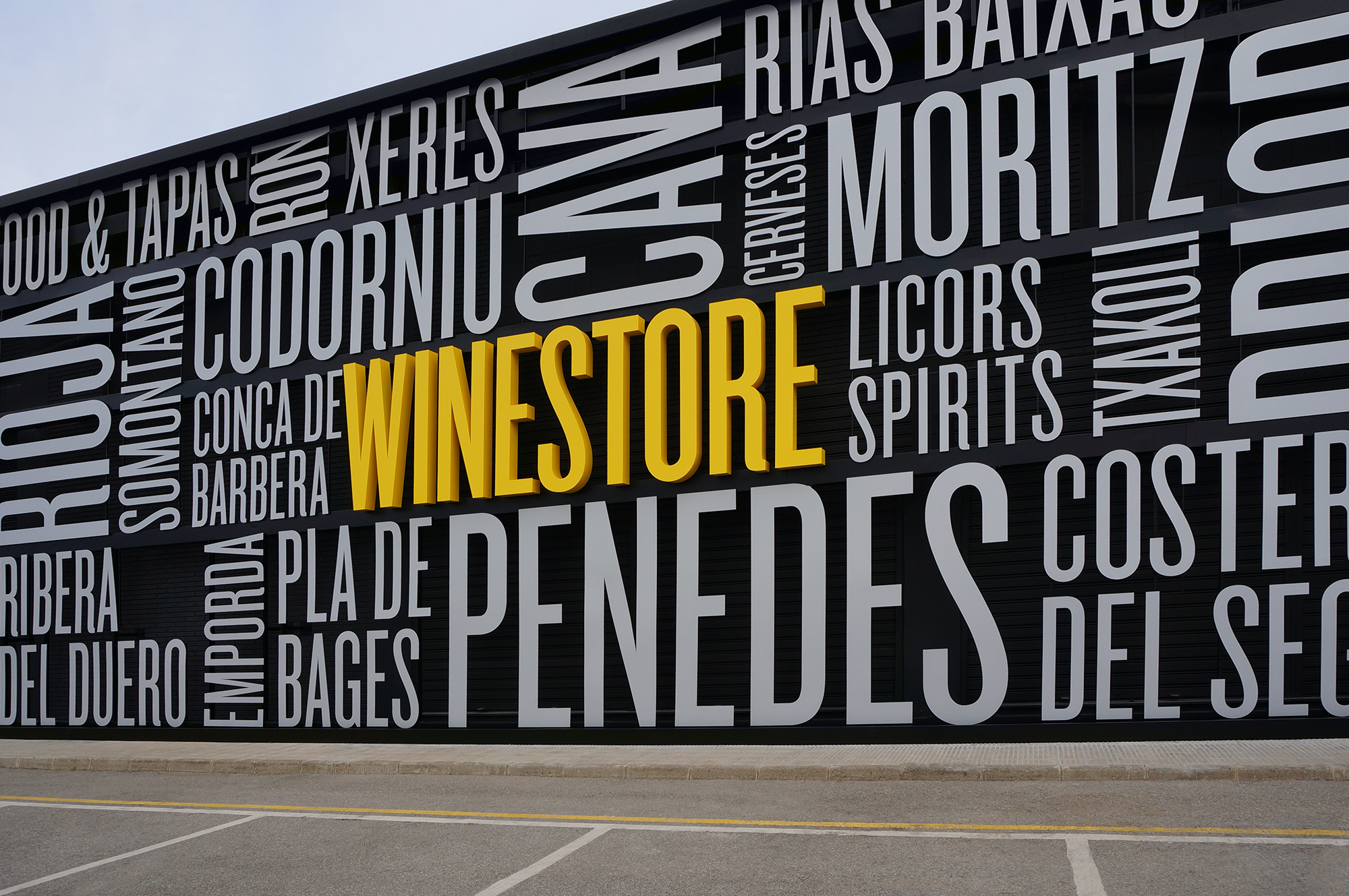 The storefront was produced by Quim Folguera of OHM, in an overall refurbishment by Chu Uroz and Carmelo Zappulla.